Initially, the idea of ​​a portable round-robin camera FITT 360 belonged to Samsung Electronics engineers, but turned it into a commercial product company Linkflow, formerly part of Samsung. To bring its product to market, Linkflow launched a campaign on Kickstarter.
FITT 360 is a camera worn around the neck, which is much simpler and more convenient than analogues, which are attached to a helmet or clothes. The minimum weight of the device allows you not to part with it for many hours. At the same time, the FITT 360 is absolutely waterproof, resistant to mechanical influences and temperature changes.
The possibility of a circular view is provided by the presence of three cameras with Full HD resolution, located around the perimeter of the "collar". The result is a panoramic image with a resolution of 4K. In addition, the camera has the following capabilities:
the power button turns on / off;
Quick capture of the object and the inclusion of video / photography by pressing a button;
The battery ensures the camera works for 90 minutes;
the camera has access to Bluetooth and Wi-Fi to access the Internet through a smartphone;
in conjunction with a helmet display VR Head-Mount-Device users will be able to "scroll" and see again the most interesting moments of shooting.
At Kickstarter FITT 360 can be purchased for $ 349, which is 30% less than the expected retail price.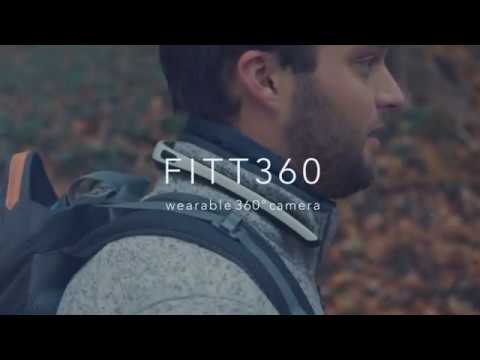 Please follow and like us: