Hand on heart, smartphone users do not need any expensive replacement batteries, or solar panels, useless in most climates. People are too lazy to constantly rotate the arms of generators, but they want to have a free energy source anywhere and anytime. StartEng HandEnergy is an attempt to solve this problem.
Inside the body the size of an apple is a rotor, stator, 1000 mAh battery, USB controller and Bluetooth module. The user needs to twist the gadget around his own axis and support the rotation with sparse, non-physically demanding movements of the hand and forearm. The mutual motion of the rotor and stator generates an electric current that is supplied to the battery or to an external connector.
HandEnergy issues an electric current with 5 V and 1 A, the process is controlled via an application on the smartphone via Bluetooth. Functionality is deliberately simplified to ugliness, in order to bring the gadget closer to hand-held sports simulators, like an expander. Or toys for the development of motor skills – with their help it is more fun to waste time in traffic jams or the metro. Easy, intuitive use.
The startup has successfully collected more than 60% of the required investments and, probably, the generators will go on sale already in May 2017. The cost of one copy starts from $ 85.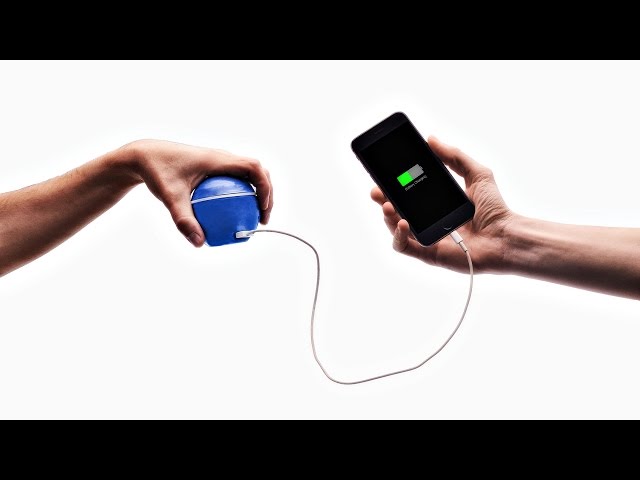 Please follow and like us: